JAMB Registration Deadline 2023/2024 & e-PIN Sales
Sponsored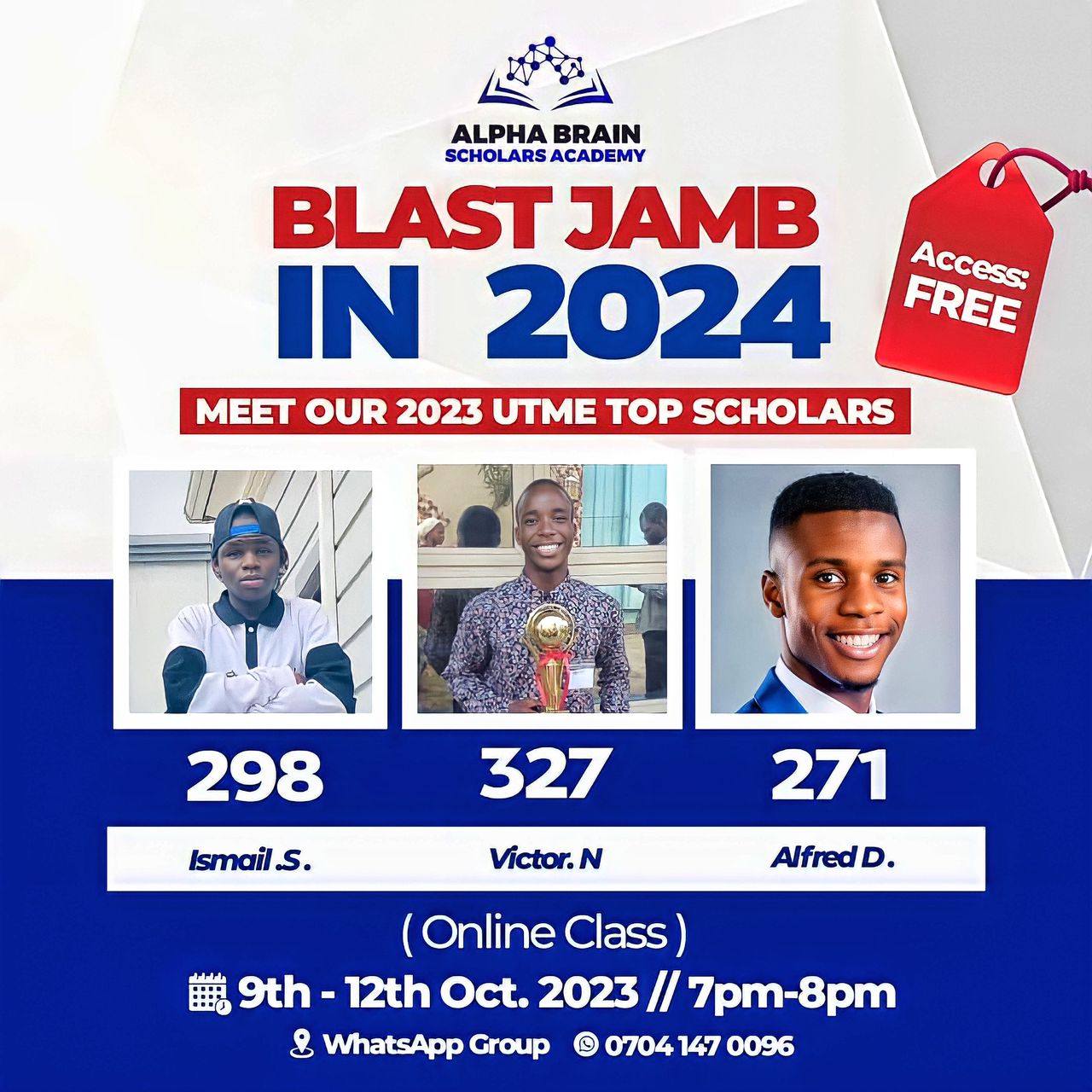 JAMB Registration Deadline 2023: When is JAMB registration ending?, Is JAMB form still on for sale?, What is the closing date to register for JAMB?, deadline for JAMB DE (direct entry) Registration?
Hey SAVANT! welcome to another exciting episode of my "JAMB Doctor Series", If you find yourself wanting to know when JAMB registration for 2023 will come to a close, then you are reading the right blog post… STAY TUNED!
JAMB on 14th of January began sales of the 2023 JAMB UTME/DE form, meaning students who wish to study in any tertiary institution in Nigeria and want to use JAMB can kick start the registration process beginning from this date.
But this registration do not just go on and on, rather it is for a fixed period after which students will not be allowed to continue with the registration exercise.
READ ALSO: When Will JAMB Form Be Out For 2023/2024? (Cost & Closing Date)
ARE YOU ON TELEGRAM? Subscribe To My Telegram Channel For Frequent Updates & Guide by clicking the "SUBSCRIBE NOW" button below.
Deadline For JAMB Registration?
JAMB has announced that the sales of ePINs will end on Monday, 20th February, while the UTME registration would end on Wednesday, 22nd February.
This date is against 14th February that was earlier announced. Therefore, if you must register for 2023 JAMB it must be done on or before this date.
JAMB Registration Deadline For Direct Entry (DE)
Deadline for DE student JAMB registration is 14th of February, 2023.
This means, after this date, the portal for direct entry registration will be closed.
Is JAMB Registration Still On?
NO, currently Registration for 2023/2024 JAMB has come to an end as the closing date for registration 22nd of February 2023 has elapsed.
In Conclusion
JAMB registration for 2023 ended 22nd of February 2023, while sales of ePINS ended Friday 20th of February 2023.
Read Also: JAMB Syllabus For All subjects 2023/2024: Topics & Focus Areas
This will be all for now, I understand you may have a question or two to ask, feel free to drop them using the comment box below!
Ensure to share this with friends on Facebook, Whatsapp, or any other social media network you can connect them with…
Related Searches...

a. jamb registration 2023

b. jamb portal

c. requirements for jamb registration 2023

d. when is jamb registration ending

e. when is jamb 2023 registration starting and ending