UNICAL Post UTME Screening Date 2023/2024 (All COURSES)
UNICAL Post UTME Screening Date for 2023 is yet to be announced, this date will be officially announced after the deadline for Post UTME registration
Advertisement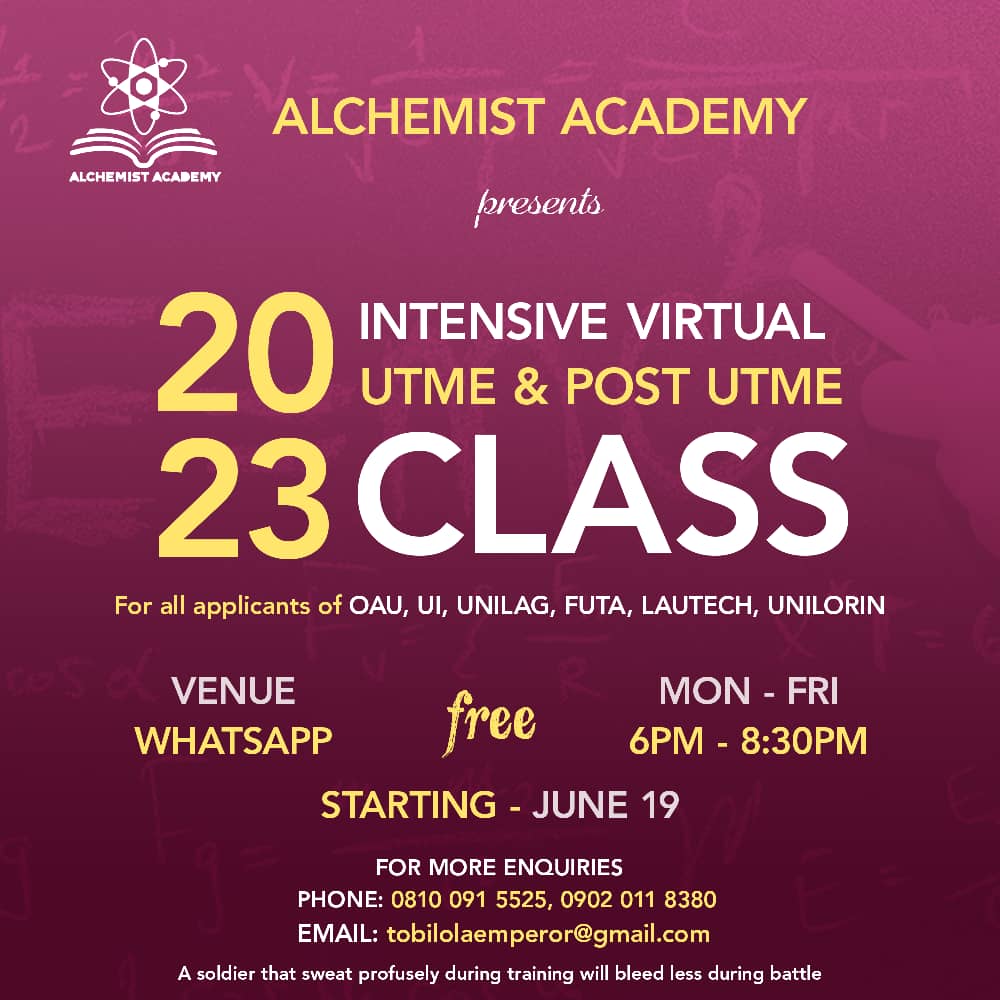 UNICAL Post UTME Screening Date: How to pass the University of Calabar Post UTME Exam 2022?, Will UNICAL write CBT post UTME or Screening?, is there a difference between UNICAL Post UTME exam and Screening?, will Engineering students write on same day with Medicine students?.
Hey SAVANT! welcome to today's episode of my "Admission Guide Series". Here I will highlight the different examination schedules for students who applied for UNICAL Post UTME, all you have to do now is sit back and read through diligently. ENJOY!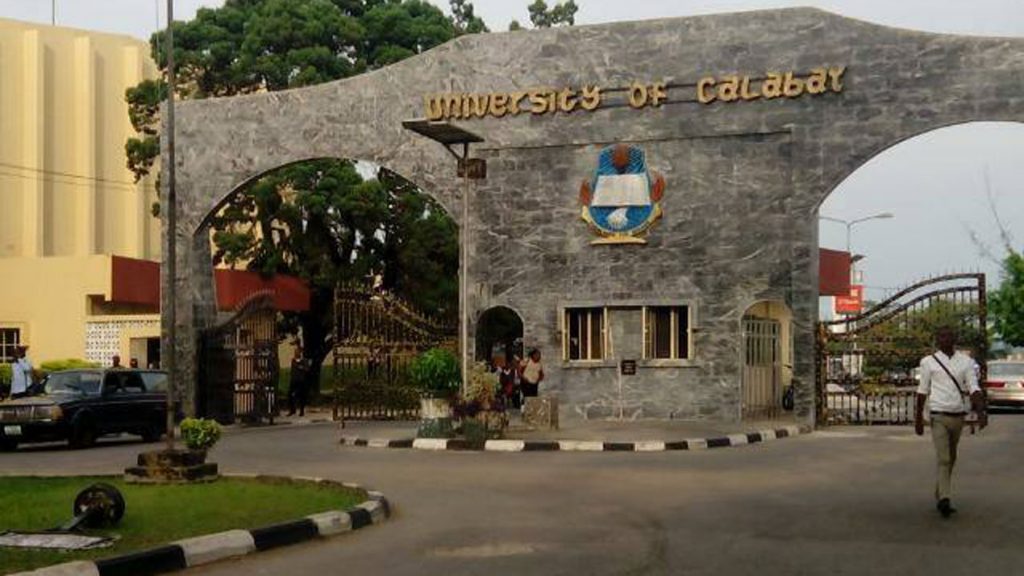 My guess is, you chose the University of Calabar as first choice in JAMB, scored above 140 (140 is the minimum JAMB cut off mark this year) and have registered for the Post UTME online.
If you checked all the boxes above, here is UNCAL examination schedule so you can get your mind prepared and ready for the exam.
Read Also: UNICAL POST UTME 2022/2023 (Cut Off Mark & Deadline)
ARE YOU ON TELEGRAM? Subscribe To My Telegram "JAMB Doctor Channel" For Frequent Updates by clicking the "SUBSCRIBE NOW" button below.
When Is UNICAL Post UTME Date?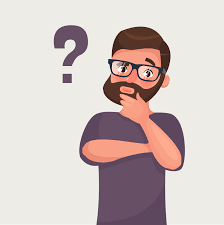 UNICAL Post UTME Screening has been scheduled to hold from Monday, 24th of October to Thursday, 27th October, 2022 (four days), the exact date for each student depends on the Course he/she applied for.
Below is a table showing UNICAL Post UTME Screening date and schedule for the various departments in UNICAL.
VENUE for the 2022 Aptitude Test is E-library for all Courses
Download your PDF copy of this Aptitude Test Schedule below!
Day 1: Monday, 24th October, 2022
Time Scheduled: 9am – 10am
1. Arts And Social Science Education
VENUE: E-LIBRARY
Adult Education
Arts Education
Education Geography
Education Political Science
Education Social Science
Education Social Studies
English Language Education
Environmental Education
Library And Information Science
Political Science Education
Religious Studies Education
Social Studies Education
2. Educational Foundation Studies
VENUE: E-LIBRARY
Education Foundation And Guidance And Counselling
Educational Administration And Planning
Educational Psychology
Educational Technology
Elementary Education
Guidance And Counselling
Special Education
3. Vocational and Science Education
VENUE: E-LIBRARY
Agricultural Science And Education
Biology Education
Business Education
Chemistry Education
Economics Education
Education History
History Education
Home Economics
Human Kinetics Physical And Health Education
Mathematics Education
Physics Education
Technology And Vocational Education
Time Scheduled: 10am – 12Noon
1. Social Sciences
VENUE: E-library
Economics
Peace And Conflict Studies
Policy And Administrative Studies
Political Science
Public Administration
Social Work
Sociology
Tourism Studies
2. Environmental Science
VENUE: E-library
Architecture
Environmental Protection Resources Management
Estate Management
Geography And Environmental Science
Survey And Geoinformatics
Surveying And Geoinformatics
Urban And Regional Planning
Time Scheduled: 12Noon – 2pm
1. Arts
VENUE: E-library
Christian Religious Studies
English And Literary Studies
Fine And Applied Arts
French
History And International Studies
Linguistics And Communication Studies
Music
Philosophy
Religious Studies
Theatre Arts
2. Agriculture Forestry and Wildlife Resource Management
VENUE: E-library
Agricultural Economics And Extension
Crop Science
Animal Science
Fisheries And Aquaculture
Food Science And Technology
Forestry And Wildlife Management
Time Scheduled: 2pm – 3pm
1. Management Science
Accounting
Banking And Finance
Business Management
Marketing
Day 2: Tuesday, 25th October, 2022
Time Scheduled: 9am – 12Noon
1. Clinical Sciences
Time Scheduled: 12Noon – 3pm
1. Basic Medical Sciences
Biochemistry
Human Anatomy
Human Nutrition And Dietetics
Human Physiology
Pharmacology
2. Dentistry
Dentistry And Dental Surgery
3. Pharmacy
4. Engineering
Agricultural Engineering
Chemical Engineering
Civil Engineering
Electronics And Computer Technology
Mechanical Engineering
Petroleum Engineering
5. Biological Sciences
Botany
Genetics And Biotechnology
Microbiology
Science Laboratory Technology
Zoology And Environmental Biology
6. Physical Sciences
Computer Science
Applied Chemistry
Applied Geophysics
Computer Science
Geology
Mathematics
Physics
Pure Chemistry
Statistics
Day 3: Wednesday, 26th October, 2022
Time Scheduled: 8am – 1pm
1. Allied Medical Sciences
Medical Laboratory Science
Nursing Science
Physiotherapy
Public Health Technology
Radiography And Radiological Science
Time Scheduled: 1pm – 3pm
1. Law
Day 4: Thursday, 27th October, 2022
Time Scheduled: 8am – 12pm
1. Problem candidate
In Conclusion
The scheduled date for UNICAL Post UTME screening is Monday, 24th October to Thursday, 27th October, 2022.
This is the lot I can take on this write-up, if you have any question or help, feel free to drop them using the comment box below.
Ensure to share this with friends on Facebook, Whatsapp, or any other social media network you can connect them with…
Related Searches...  

a. unical post utme date 2022

b. unical post utme date 2022/2023

c. unical portal

d. unical post utme past questions

e. is unical post utme form for 2022 out