UNIPORT Direct Entry Form 2022/2023 (All You Need To Know)
UNIPORT DIRECT ENTRY FORM: Is Uniport Direct entry form out for 2022/2023?, Uniport direct entry requirements?, Uniport direct entry courses, Uniport direct entry admission list, Uniport direct entry into Medicine and Surgery?, Does Uniport accept direct entry admission to study pharmacy.
Hello Savant! In today's episode of my "Admission Guide Series" you and I will be going through all you need to know about University of Port Harcourt Direct Entry (DE), questions such as Admission requirements, course of study would also be answered. Cool right? STAY TUNED✌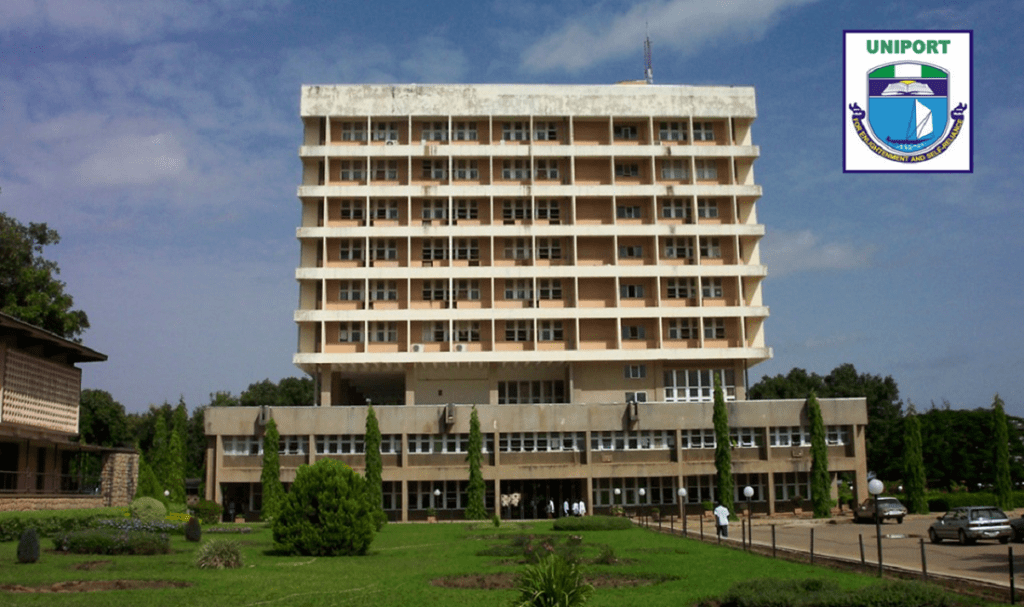 Did you register for Jamb Direct entry 2022/2023, and choose the University of Port Harcourt (Uniport) as your preferred school of choice (First Choice), then you are in luck, because here, you will be getting all the information you need.
Unlike UNIPORT Basic studies (JUPEB) and Post UTME application form, UNIPORT direct entry form is strictly for students who have studied and graduate from other Universities or…
Read Also: Will Direct Entry (DE) Students Write Jamb and Post UTME 2022/2023
ARE YOU ON TELEGRAM? Subscribe To My Telegram "JAMB Doctor Channel" For Frequent Updates by clicking the "SUBSCRIBE NOW" button below.
…Polytechnics and is interested in either to continuing furthering in order to obtain a higher degree or want to study a different course but similar to what they studied before.
Either way, the student must have graduated and have his or her ND, HND or Bsc certificate, and must have applied for Jamb direct entry, with all criterial met, here is what you need to know about Uniport Direct entry form.
IJMB and JUPEB students will also be using this form.
Is UNIPORT DIRECT ENTRY (DE) Form Out?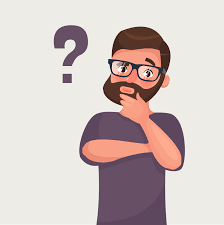 YES, The University of Port Harcourt (UNIPORT) DE form for 2022/2023 is officially out and as such students who which to study in Uniport can begin application.
What this means is that, if you applied to the University of Port Harcourt through Jamb Direct Entry as your first choice, you can begin enrolment online.
Does this mean students who did not apply to Uniport as first choice cannot get in Uniport Direct Entry form??‍♀️
Yes, if you did not pick UNIPORT as first choice, you are not eligible for the Direct entry form, you can always apply for Jamb change of Institution.
When Will Uniport Direct Entry Form Come Out?
The Management of the University of Port Harcourt (UNIPORT) has announced 28th of July 2022 as the commencement date for Direct Entry registration, and as such, from Friday, 28th of July all interested student who choose UNIPORT in Jamb DE can begin registration.
Requirements For Uniport Direct Entry 2022/2023
If you wish to get UNIPORT Direct entry form, then you must meet up with the following requirements…
| S/N | REQUIREMENTS |
| --- | --- |
| 1. | Qualifying Examination(s) for Direct Entry Admission |
| 2. | The results obtained from Qualifying Examinations (O' Level, and A' Level/Diploma/NCE/JUPEB/IJMB and Degree) obtained, showing the pass level and points. |
| 3. | You MUST be sixteen (16) years of age or above by October 2022, to be eligible for this exercise. |
| 4. | DIRECT ENTRY Registration fee (N2,000) |
| 5. | Jamb Registration Number (your information will be pulled from Jamb with this Reg. number), Email address, Phone number |
| 6. | Chose UNIPORT as most preferred University in Jamb |
Requirements to apply for Uniport Direct Entry Form
How Much Is UNIPORT Direct Entry Form
N2,000
The University of Port Harcourt (UNIPORT) has pegged Two thousand Naira (N2000) as the registration fee for her Post UTME, this payment can be done using your Master card or verve card…
…it can also be paid to any of the following banks: ACCESS BANK PLC, ECOBANK LTD, FIDELITY BANK PLC, FIRST BANK PLC, FCMB, UBA PLC AND UNIPORT- CHOBA MICROFINANCE BANK.
Although the official fee is N2000, you may want to go with a little extra to accommodate unforeseen expenses.
Read Also: How Post UTME Is Conducted 2022/2023 (All You Need To Know)
OPS?: This is not what I was looking for, I want to Join the Discussion instead, Check it out with the "Join Discussion" Button Below...
How To Apply/Buy Uniport Direct Entry Form 2022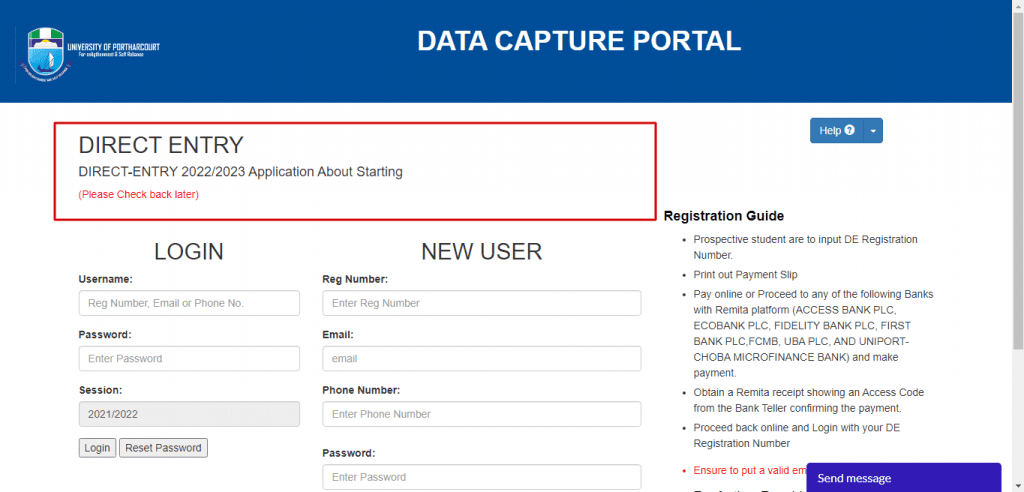 UNIPORT Direct Entry registration is not the same with Jamb, there are no approved centers to carry out this process, which means anyone with the technical know how can do this…
Below are the steps to take to register for Uniport 2022/2023 Post UTME…
First Visit "Uniport Data Capture Portal" for DE @https://utmedetails.uniport.edu.ng/welcome_de.php
Locate the new user field and input DE Registration Number.
Next click on "CREATE" and Print out Payment Slip
Pay online or Proceed to any of the following Banks with Remita platform (ACCESS BANK PLC, ECOBANK PLC, FIDELITY BANK PLC, FIRST BANK PLC,FCMB, UBA PLC, AND UNIPORT-CHOBA MICROFINANCE BANK) and make payment.
Obtain a Remita receipt showing an Access Code from the Bank Teller confirming the payment.
Proceed back online and Login with your DE Registration Number
Ensure to put a valid email and phone number.
Easy right??
Where Can I apply For Uniport Post UTME 2022?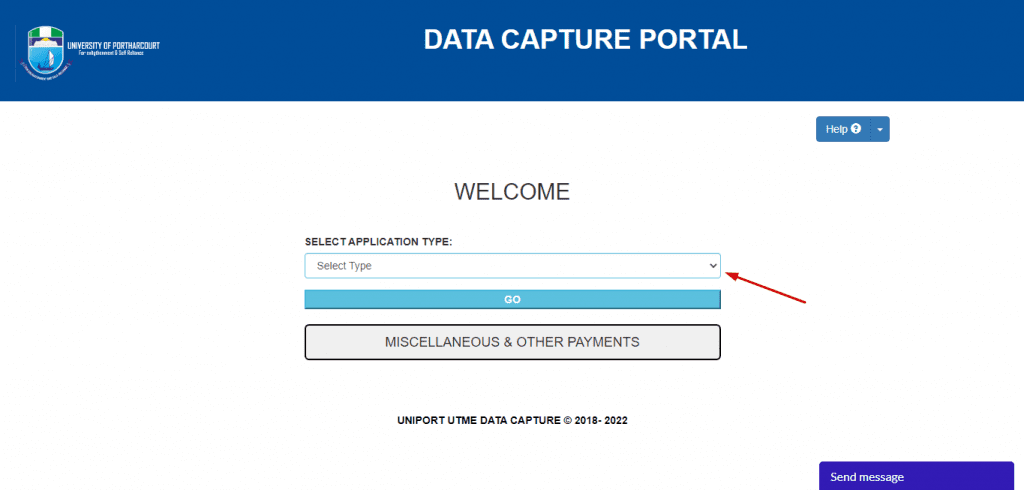 You can apply for Uniport Direct Entry at any CBT center or Cyber café, there are no special centers where this can be carried out.
If you know what you are doing, following this guide diligently you can carry out the process yourself, but if you are still not sure, then a cyber café where school registration processing is regularly carried out would be your best bet.
The registration can be done from any location.
Deadline For Uniport Direct Entry Registration?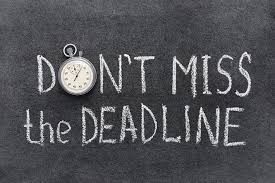 The deadline for UNIPORT DE registration has not been officially released, which means all registration will continue until the deadline is released by the school management, as the portal will be closed after this date.
Can the deadline be extended?
Yes, it can, but there is no guarantee that this would be happening, so the best thing to do is to register as soon as you an.
Key Info
Inconsistency in name is not acceptable to the University and may lead to disqualification of affected candidates. Candidates' names on their O'Level and A'Level Results, JAMB Result Slips and other registration documents must be the same.
Candidates MUST be sixteen (16) years of age or above by October 2022, to be eligible for admission.
Candidates must apply within the Registration Period as the online link for the Application Form will be disabled at the close of Registration.
Candidates must ensure that they register with their own valid telephone (GSM) numbers and email addresses.
Registration is online, therefore candidates are not expected to be present physically on the University Campus but advised to register from any location.
Candidates must ensure that their O'Level results are uploaded to JAMB website as soon as possible, as those who do not, will not be considered for admission.
For Technical Support Services during the registration, send an email to: 

[email protected]
In Conclusion
Uniport Direct Entry form is out, and you can start applying online by visiting utmedetails.uniport.edu.ng/welcome_de.php
You can follow this guide to kick start the process. This is the lot I can take on this write-up, if you have any question or help, feel free to drop them using the comment box below.
Ensure to share this with friends on Facebook, Whatsapp, or any other social media network you can connect them with…
Related Searches...  

a. uniport direct entry form 2022

b. uniport direct entry form 2022/2023

c. uniport direct entry requirements

d. is uniport direct entry form still on sale

e. uniport direct entry school fees