UBTH School Of Nursing: School of Nursing Student Portal for University of Benin Teaching Hospital, who is the principal of UBTH school of nursing, Is Admission list for UBTH School of Nursing out?, UBTH school of Nursing Past question, School fees for UBTH School of Nursing 2022, where is UBTH school of nursing located?.
Hey SAVANT! welcome to this University of Benin Teaching Hospital (UBTH) School of nursing admission guide, here we shall be looking at everything there is to know about UBTH School of Nursing program, from the admission list, admission requirements, School fees, Awarded degree, sales of form date, e.t.c. STAY TUNED!👌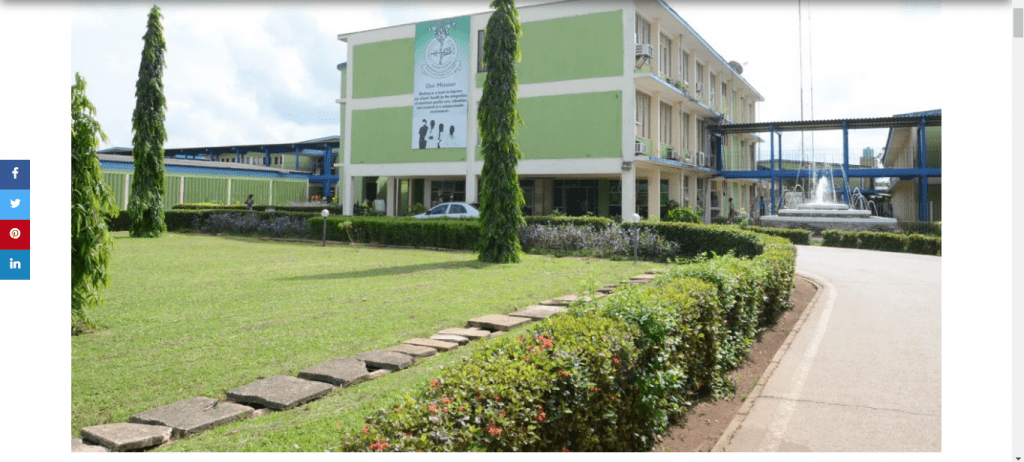 If you have read my blog post on the Most Competitive Courses To Study In Nigeria, you will see that Nursing made it to that list (you can check out this list of most competitive courses in Nigeria here), unlike other courses that made it to that list, nursing program provide students with a variety of options to pick from.
Aside from the forty one (41) federal universities in Nigeria that offers Nursing, you can also apply to any of the state universities offering Nursing or one of the Schools of Nursing in your State (for RN or RM), which is where UBTH School of Nursing falls in.
Read Also: How To Pass JAMB 2023/2024 With High Score (300+)
ARE YOU ON TELEGRAM? Why Not Subscribe To My Telegram "JAMB Doctor Channel" For Frequent Updates by clicking the "SUBSCRIBE NOW" button below.
But most student are not fully equipped with the necessary information such as; when the sales of form will be out, how admission is processed, the minimum score before you will be considered for admission, School fees, when the admission list will be out e.t.c
All these are what will be covered here, all you have to do now is, Sit back, take a glass of water and read through diligently as I take you on this ride… ENJOY!😎
Do The University of Benin Teaching Hospital (UBTH) offer Nursing Program?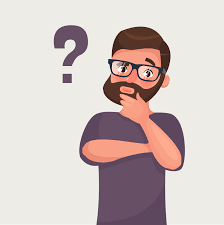 YES, UBTH (University of Benin Teaching Hospital) offers Nursing and Midwifery Program for students who aspire to practice in the field of Nursing.
This means, if you are interested in becoming a Nurse in Nigeria and won't have any issue studying in Benin City, then you can apply to the school of Nursing in UBTH.
About UBTH School Of Nursing
The University of Benin Teaching Hospital (UBTH) school of nursing is different from other school of nursing, this I will explain shortly…
UBTH currently admit students who wants to study Nursing to award them either with a degree of RN (registered Nurse) or RM (Registered Midwife), the degree awarded depends on the program you are admitted into.
Before now, forms are made available for students who want to become nurses, where they simply go to the school's admission office and get the form in person (for RN), but that is no longer what is obtainable…
…now, if you do not already have a Registered Midwifery (RM) or Registered Psychiatric Nurse Certificate (RPN), you will have to apply through JAMB and score up to the minimum cut off mark.
JAMB Cut off mark for the University of Benin Teaching Hospital 2022 is 180.
Since admission is through JAMB, I will have to address how you can get the post UTME form on a different blog post, for now, let me stay on the topic.
Aside students without any degree in nursing, there are students who have their RM or RPN certificate already, these category of students do not need to apply through JAMB, but will be required to get register in person.
These category of students will be expected to undergo 18 months of training to bag their RN certificate, more information will be discussed here…
Is UBTH School of Nursing form out?
NO, UBTH School of Nursing form is currently not available for purchase.
What this means is that, the sales of entrance forms into the UBTH School of Nursing for the 2022/2023 academic session is yet to begin.
P.S; this form should not be mistaken for the Post UTME form for JAMB students who choose UBTH school of nursing as their school of choice.
What are the requirements for UBTH School Of Nursing?
To be eligible to get the admission form for UBTH School of Nursing, Benin City, you must first meet up with the following requirements…
Candidates must not be less than 18 years old.
Qualification; five Credit passes obtained in not more than two sittings in WASCE, GCE or NECO in the following subjects, English Language, Mathematics, Biology, Physics and Chemistry.
Candidate must also possess Registered Midwifery (RM) or Registered Psychiatric Nurse Certificate (RPN)
If you meet these three (3) requirements highlighted above, then you can follow the steps I will be showing you shortly to obtain your form when it is finally released.
Read Also: WAEC & JAMB Subject Combination To Study Nursing
How To Apply For UBTH School Of Nursing form
Application forms are obtainable in person from the office of the Principal with a non-refundable fee of Ten Thousand Naira (N10, 000.00) only. This should be made payable to UBTH TREASURY SINGLE ACCOUNT (TSA) VIA THE REMITA PLATFORM IN ANY COMMERCIAL BANK UNDER THE SERVICE TYPE "TRAINING SCHOOL- SCHOOL OF NURSING.
A separate payment of Two Hundred Naira (N200.00) to Nursing and Midwifery Council Committee, Edo State Account No. 2004854377 First Bank of Nigeria.
Candidates are to submit four (4) recent coloured passport photographs (taken in proceeding two weeks) while returning the completed application forms.
Deadline For UBTH School Of Nursing Form?
The closing date for submission of completed forms is Tuesday 1st February, 2022
Screening Examination will hold on TUESDAY 8TH FEBRUARY, 2022, at 10:00 am prompt. you are expected to come with the following documents to the screening venue…
Documents stating age
State of origin
Local government area
and school(s) attended with qualifications obtained
Frequently Asked Questions
How Long Is UBTH School Of Nursing Program?
This program spans for eighteen (18) Months, after which upon completion, you will be awarded your RN certificate.
Do UBTH School Of Nursing Require Jamb?
YES, for students who do not already have either RM or RNP certificate, you will have to apply through Jamb.
In Conclusion
UBTH School of Nursing is one of the few schools in Nigeria that offers Nursing and Midwifery, and currently their Admission form is not out for purchase.
This will be all for now, I understand you may have a question or two to ask, feel free to drop them using the comment box below!
Ensure to share this with friends on Facebook, Whatsapp, or any other social media network you can connect them with…
Related Searches 

a. ubth school of nursing fees

b. ubth school of nursing requirements

c. ubth school of nursing portal

d. what is the cut off mark for ubth school of nursing

e. ubth school of nursing courses