JAMB Recommended Novel 2024/2025 For Use Of English
Sponsored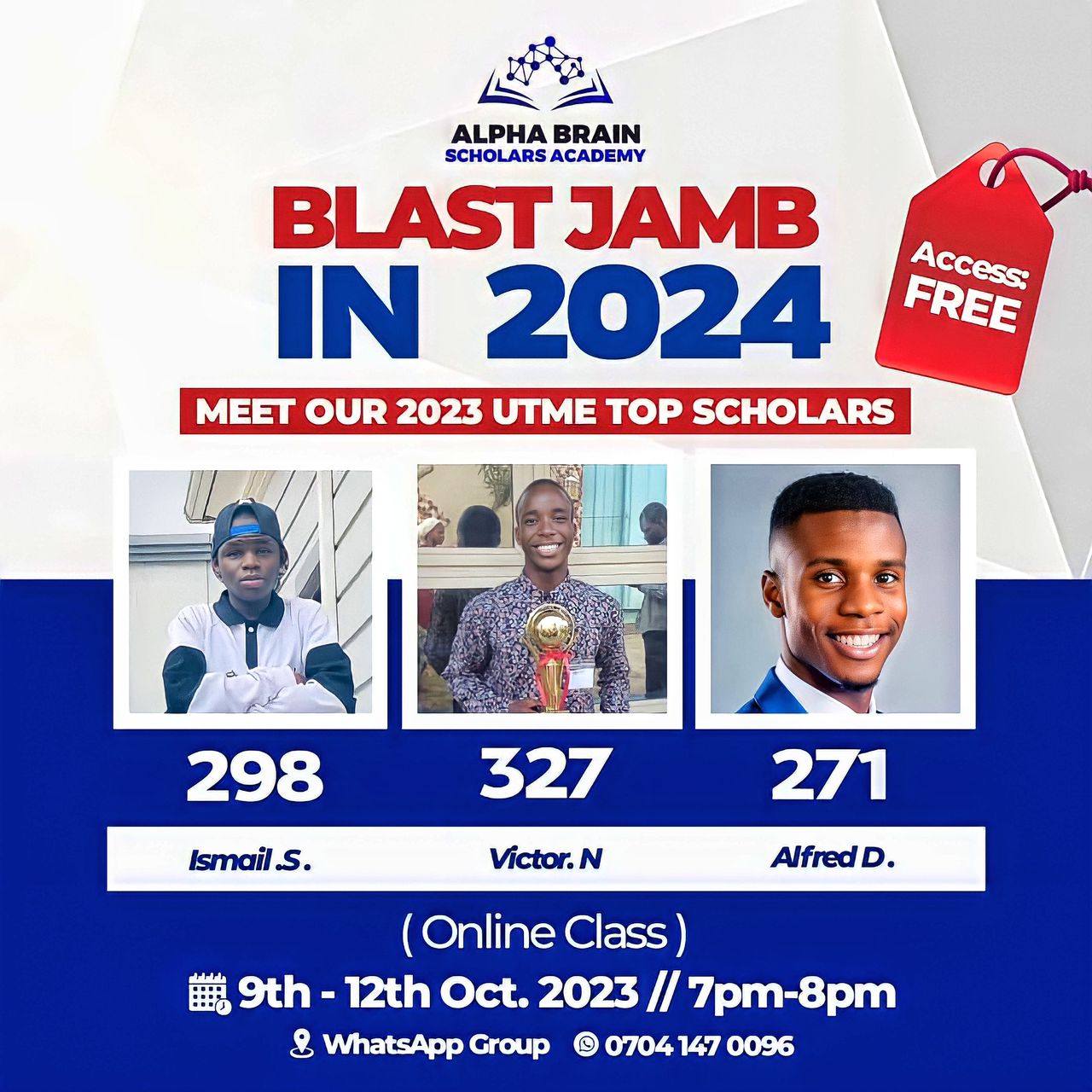 JAMB Recommended Novel: What Novel will JAMB use this year?, What is JAMB 2024 Novel?, Will Science students also use JAMB Novel?, How Much is JAMB Novel?, Is JAMB Novel Compulsory?, Questions and Answer on JAMB new Novel 2024?
Hey SAVANTS! in today's episode of my "JAMB Doctor Series" you will learn about JAMB's new 2024 novel, number of questions to expect from it, provide you with a summary when available and lots more… STAY TUNED!?
Use of English is a compulsory subject for all students sitting for JAMB, whether Science, Social Science or Art, you must sit for JAMB Use of English, and guess what?…
more questions are asked from Use of English compared to other subjects (Government, Physics, Chemistry, Economics e.t.c)
Read Also: How To Pass JAMB 2024/2025 With High Score (300+ Pro Tips)
ARE YOU ON TELEGRAM? Subscribe To My Telegram Channel For Frequent Updates & Guide by clicking the "SUBSCRIBE NOW" button below.
---
The funny thing is, regardless of Use of English having more questions, it carries the same marks as the other subject (100).
But since the goal is to score as high as possible, it becomes pertinent to cover all possible areas you will be tested on, of which JAMB Recommended novel is part of.
What Is JAMB Recommended NOVEL For 2024?
The Novel to be used for 2023/2024 JAMB is "Life Changer" by Khadija A. Jalli.
Every two (2) years, the Board changes the Novel students use for Use of English preparation.
Read Also: How To Register For JAMB UTME/DE 2023/2024 (Pro Tips%)
When Will JAMB Announce The Novel For 2024?
The Novel will be made known to Students on or before 14th of January 2023, which is the date for the official sales of JAMB Form.
This novel will be given to you once you complete your registration at any of JAMB's accredited CBT Center.
How Much Is JAMB Novel?
The Novel For JAMB cost 500Naira.
This payment will be made to the center where your registration is being carried out.
In Conclusion
The Novel to be used for 2023 JAMB is "Life Changer" by Khadija A. Jalli.
This will be all for now, I understand that you may have a question or two to ask, feel free to drop them using the comment box below!
Ensure to share this with friends on Facebook, Whatsapp, or any other social media network you can connect them with…
Related Searches...

a. download the life changer jamb novel

b. independence jamb novel

c. the life changer jamb novel pdf

d. the life changer jamb novel full story

e. the life changer jamb novel audio