How To Reprint DELSU Post UTME To Confirm Date & Venue 2023
Sponsored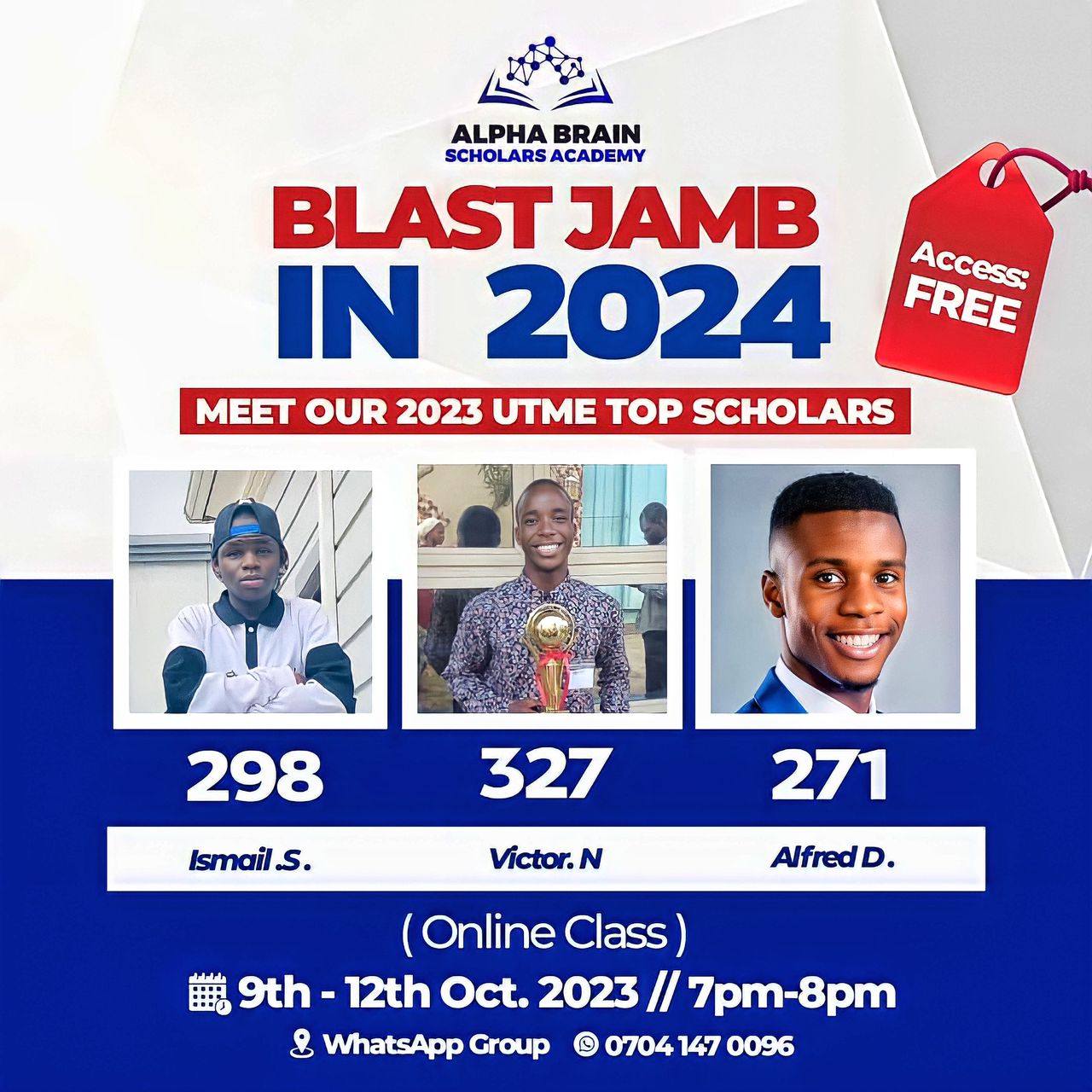 Reprint DELSU Post UTME Slip: What is the date for DELSU Post UTME?, When is the date to reprint DELSU Post UTME slip?
Hey SAVANT! welcome to another exciting episode of my "Admission Guide Series". today, I will show you how to check your Delta State University (DELSU) Post UTME examination date, venue and time… STAY TUNED!
My guess is, you have already registered for DELSU 2023 Post UTME but have not been able to confirm the exact date and venue for your exam, well, that is what you will learn shortly.
I will also answer frequently asked questions like; when is DELSU reprinting date, and where you can do reprinting for DELSU. All you have to do now is, sit back take glass of water and read through diligently… ENJOY!
Read Also: Post UTME Subject For All Courses 2023/2024 (What You Need To Know)
ARE YOU ON TELEGRAM? Subscribe To My Telegram Channel For Frequent Updates & Guide by clicking the "SUBSCRIBE NOW" button below.
---
How Can I Check DELSU Post UTME Date & Venue?
To check your Post UTME Examination date and venue for Delta State University you must reprint your Post UTME slip.
Your reprinted Post UTME slip contains your venue and time for the Post UTME exam.
This is similar to what you did in JAMB, where after you had registered for JAMB, you were required to go back two (2) weeks to the exam start date, to confirm your schedule for the exam.
Okay, so when is the exact date for this DELSU Post UTME reprinting then?
This I will answer shortly…
Has Reprinting For DELSU Started?
No, Reprinting for DELSU has not started yet.
This means, you cannot check your DELSU Post UTME exam venue and time just yet.
When Is DELSU reprinting Starting?
The date for reprinting will be communicated to you through the Email you provided when you registered for the POST UTME exam.
This date will be at least two weeks after the registration portal for DELSU Post UTME is closed
I will updated this post once the official reprint date for Delta State University is released.
Requirements To Reprint DELSU Post UTME slip
To reprint your DELSU Post UTME slip, you will need the following…
| S/N | REQUIREMENTS TO REPRINT DELSU POST UTME |
| --- | --- |
| 1 | Data Connection |
| 2 | Mobile Phone/PC |
| 3 | Your JAMB Registration Number |
| 4 | Printer |
This table shows what you need to reprint DELSU Post UTME slip
How To Reprint DELSU Post UTME Slip?
To Reprint your DELSU Post UTME slip follow the steps below…
First, Open your web browser (preferably chrome) and visit DELSU online reprinting Portal @https://delsu.edu.ng/2021/03/03/2022-post-utme/index.aspx
On the next page, enter your 2022 JAMB registration No. (2022**********)
Click on the "Generate" Button on the same page.
And Voila, your DELSU examination details will be displayed on your screen. Make sure Pop-up is enabled for the web browser you are using for this.
DELSU Post UTME Requirements
To be able to sit for DELSU Post UTME, you must come with photocopy (not Original copies) of the following documents…
NOTE, no bag or gadgets, such as phones, calculators, electronic wrist watches, etc, to the examination halls.
Frequently Asked Questions
How Much To Reprint DELSU Post UTME?
Reprinting of Post UTME for Delta State University is free, all you need is access to the internet and mobile data.
Where Can I Reprint My DELSU Post UTME Slip?
This can be done at any cyber cafe.
Can I Reprint DELSU Post UTME Slip Myself?
Yes, you can, but you will need a printer because you will be required to submit the hard copy on the day of the examination.
In Conclusion
Delta State University (DELSU) has not started reprinting for Post UTME.
This is the lot I can take on this write-up, if you have any question or help, feel free to drop them using the comment box below.
Ensure to share this with friends on Facebook, Whatsapp, or any other social media network you can connect them with…
Related Searches...  

a. delsu portal

b. delsu reprinting portal

c. delsu post utme

e. delsu latest news on admission 2023