Overview Of Pharmacy In Unilag, University of Lagos: Pharmacy In UNILAG, Cut Off Mark, Requirements, How many years does it take to study Pharmacy in Unilag? , Do Unilag offer Pharm D or B pharm? pharmacy degree. These and many other related questions will be answered in this article. Stay tuned…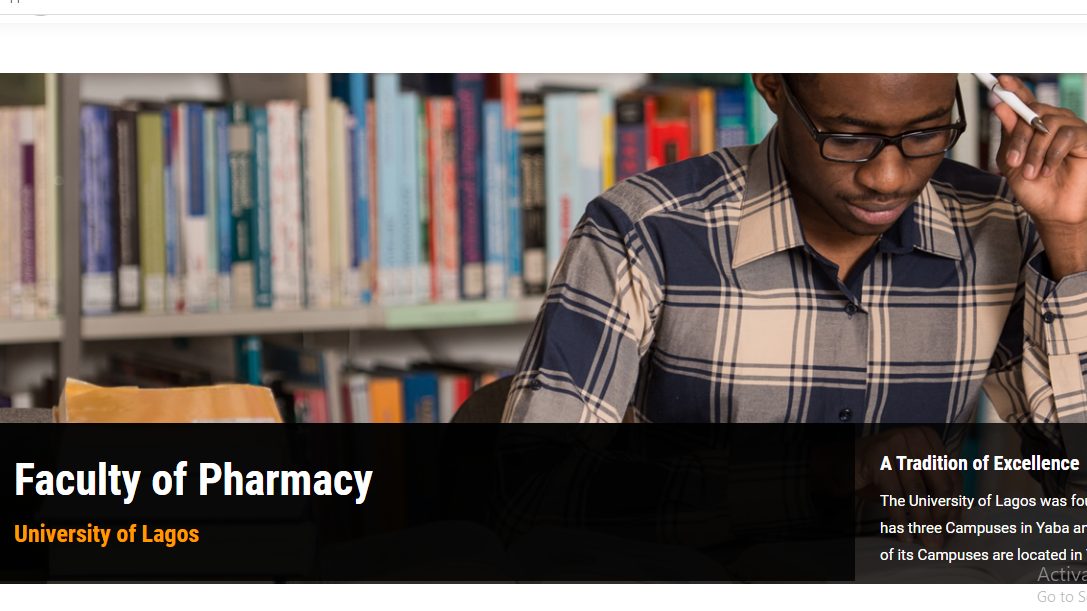 Indeed, correct answers to these questions can be quite difficult to find, hence the reason for today's review. At the end of this article (School of Pharmacy Series) you should be able to answer most of the questions asked above concerning Unilag and her faculty of Pharmacy. Without further Ado, lets get down to business, do well to grab a glass of water as you ride along.
YOU MAY BE INTERESTED IN OTHER ARTICLES FROM MY SCHOOL OF PHARMACY SERIES

A. Pharmacy In DELSU, Cut Off Mark, Requirement

B. Pharmacy In Unilorin, Cut Off Mark, Requirement

C. Overview Of Pharmacy In University of Benin, Uniben

D. Universities Not Under ASUU in Nigeria
Does Unilag Offer Pharmacy?
Yes, the University of lagos, Unilag is one of the few Universities in Nigeria that Offers Pharmacy.
Pharmacy In University of lagos, Unilag
As I mentioned earlier, the University of lagos, Unilag is one of the few Universities in Nigeria that offers pharmacy.
But Students who graduates from the Faculty of Pharmacy in UNILAG are rewarded with B pharm (Bachelor of Pharmacy) not Pharm d (Doctor of Pharmacy) degree. Universities that offer Pharm D (Doctor of Pharmacy) are listed HERE if you are interested.
Location
University of Lagos, University Road Lagos Mainland, Akoka, Yaba, Lagos4
Admission Requirement (Direct Entry & UTME)
Just like what is obtainable in other schools, students are admitted either via Jamb (Joint Admission and Matriculation Board) or through direct entry (Jupeb, IJMB or NABTEB A' Level).
Jamb Requirement To Study Pharmacy in Unilag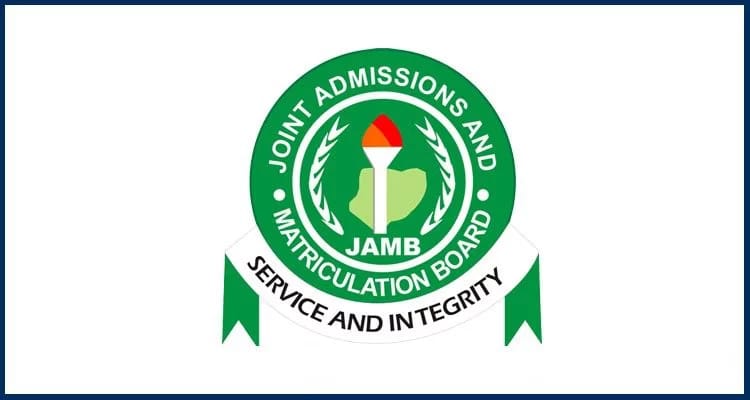 Below are Jamb requirements to study pharmacy In University of lagos, UNILAG
Required Jamb Subjects for Pharmacy
Jamb Subject combination for pharmacy in UNILAG includes…
Mathematics is not needed in Jamb for those who want to study Pharmacy but it is required in your O' level result.
Explore Other Options: How To Gain Admission Without Using Jamb
Jamb and Post Utme Score
Students who wish to be admitted to study Pharmacy in Unilag must score at least 200 in Jamb in order to qualify for Post Utme. But scoring 200 in jamb still won't guarantee your admission into the Faculty of Pharmacy in UNILAG.
Pharmacy being a very competitive course in Nigeria would require you Score very well in jamb, by scoring very well, I mean very well, like from 270 and above, and also doing very well in the Post Utme Exam.
You may be asking, why do I need to score that high in jamb and still do well in Post Utme?, well, the truth is, admission to student is dependent on varying factors, such as Merit, ELDS, e.t.c.
Students admitted on the merit list must score well above the aggregate score for Pharmacy. On a norm the aggregate score for pharmacy in to be guaranteed of admission.
O' level Requirement To Study Pharmacy in Unilag
Like every other health courses, you will need a minimum of five (5) credits in your core courses which in this case include;
English language
Mathematics
Physics
Chemistry and
Biology
If you observe closely, for Jamb, Mathematics is not required but for your O' level i.e WAEC, NECO or NABTEB, Maths becomes necessary. The student must pass the subject listed above at not more than two sittings to be eligible to study pharmacy in Unilag.
Direct Entry Requirement To Study Pharmacy In Unilag
Jupeb Program
Aside the use of jamb, you can also be admitted into pharmacy using JUPEB (Joint Universities Preliminary Examinations Board), to kick start this process you will first need to buy the form #15,000 and sit for the entrance exam.
There is really no passing or failing in the entrance exam, it's actually just a formality as most student if not all will be allowed to participate in the Jupeb program.
See: Other Universities that offers Jupeb Program
The program spans for 1 year (Two semesters) and successful candidates would be admitted to study pharmacy beginning from 200 level. During the course of the program you will need to pay a fee of #150,000, this can be paid in installment.
Read also: Universities That Offers Pharm D Program In Nigeria
Jamb Direct Entry
For student who have studied other courses before now and want to study pharmacy, you can apply through jamb direct entry and be admitted to 200 level.
The student must hold at least a Bachelor's degree (second class Hons) from a recognized University in chemistry or any of the recognized biological sciences (like Zoology, Botany, Microbiology e.t.c).
To Qualify for Jamb Direct Entry you must meet up with the following... 
A minimum of 5 credits in the Senior Secondary Certificate Examinations (SSCE/GCE) Ordinary Level Credits in a maximum of two (2) sittings.
Degree (First Class/Second Class Upper) in related fields.
Direct entry candidates are required to purchase the UNIPORT Direct Entry form through the Joint Admission and Matriculation Board (JAMB) And UNIPORT Portal.
A minimum of Merit Pass in the National Certificate of Education (NCE), National Diploma (ND) and other Advanced Level Certificates.
Other qualifications acceptable to the Senate of the University, and being equivalent to (1) and (4) above. In addition to the above minimum admission requirements, candidates must also satisfy such Faculty/Departmental entry requirements.
UNILAG Pharmacy Cut Off Mark
Pharmacy cut of mark for Unilag is different from that for other courses, as pharmacy student are expected to perform way higher than other Student because of the demanding nature of the course. Earlier on HERE, I made mention that, to be able to partake in Unilag cut off mark you must score above 200 and of course scoring higher increases your chances of being admitted.
But this is not all, Your Unilag cut off mark is made up of both your Jamb Score and Post utme Score. This aggregate cut off mark can be calculated as follow…
How To Calculate UNILAG Pharmacy Aggregate Score
To calculate your aggregate, you will divide your Jamb Score by 8 and your post Utme score by 2, then we can say that your aggregate score is the summation of your Jamb score divided by 8 and your post utme score divided by 2.
Lets say, a student who wishes to study pharmacy in Unilag scored 270 in jamb and then 80 in Post Utme, the aggregate score can then be calculate as thus;
270/8 + 80/2 = 33.75 + 40
Making the student's aggregate score 73.75
So you see that the higher your Jamb and Post Utme score the higher your average aggregate score.
UNILAG Cut off Mark for Pharmacy
The aggregate cut off mark to study Pharmacy in Unilag is normally above 65, which means after using the method I just showed you above, everything you score should be greater than 65 if you must study Pharmacy in UNILAG, the higher the score the better.
Frequently Asked Questions FAQ
Does Unilag Accept Two (2) Sitting For Pharmacy
Yes, you can combine result to study Pharmacy in Unilag, but in not more than two (2) sittings.
This Combination can be WAEC and WAEC GCE, WAEC and NECO, WAEC and NABTEB, NECO and NABTEB e.t.c.
Students admitted to study Pharmacy in University of lagos will spend Five (5) years in obtaining Bachelor of Pharmacy degree (B. Pharm).
How Much Is UNILAG School Fees For Pharmacy Student
Pharmacy charges N43500 Naira for new student and returning students in higher levels pay less (N19500). Late registration attract a fee of N2000 and lost identity card requires a penalty payment of N2000.
UNILORIN Official Website: https://unilag.edu.ng/
This will be all for now, I understand you may have a question or two to ask, feel free to drop them using the comment box below!
Ensure to share this with friends on Facebook, Whatsapp, or any other social media network you can connect them with…
Related Searches 
a. How many year course is pharmacy UNILAG?

b. What is the cut off mark for pharmacy in UNILAG?

c. How much does it cost to study in UNILAG?

d. What does it take to study pharmacy in UNILAG?