When Is WAEC 2023/2024 Starting: Has WAEC started Registration for 2023?, When Is WAEC Exam for 2023 Starting Officially?, When will WAEC 2023 Start in Nigeria?, Which day will WAEC start, Is WAEC timetable out?, which month will WASSCE start?, How Much is WAEC Registration?
In this article I will give detailed answer to these questions and guide you through WAEC 2023 registration and literally all you need to know… STAY TUNED!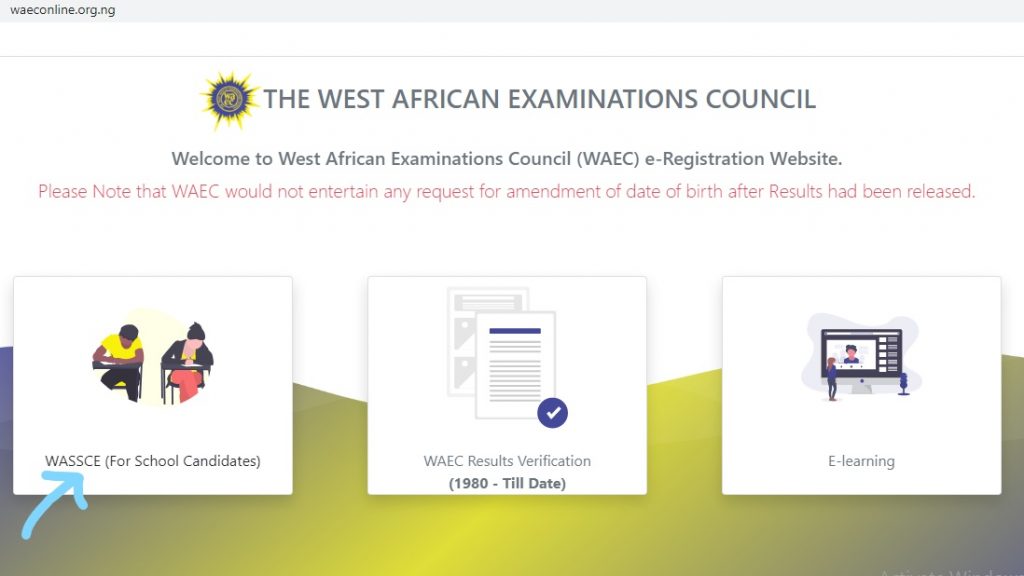 Having your O' level result (WAEC, NECO or NABTEB) makes you no longer a secondary student, In fact, we can say this is the border line that marks the end of your secondary school journey.
But student are only tagged successful after being able to accrue a minimum of credits in five (5) core courses related to their field of interest.
Read Also: Differences Between JAMB CAPS Admission And School Admission
ARE YOU ON TELEGRAM? Why Not Subscribe To My Telegram "JAMB Doctor Channel" For Frequent Updates by clicking the "SUBSCRIBE NOW" button below.
This makes this Exam one of the most important you will ever sit for during your Educational Voyage.
To make it easy for you, I have come up with this exciting piece which will provide you with all the necessary information, guiding you on the next necessary step to take, WAEC starting date and all other related questions.
Don't worry you can thank me later, moreover, what are friends for?.
But before we begin, lets first understand what WAEC is all about.
What Is WAEC?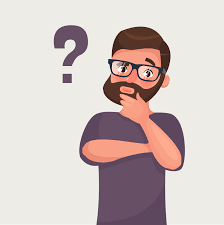 WAEC is an acronym for West Africa Examination Council, It was Established in 1952 with the intention of conducting Examination for Anglophonic countries of West Africa (Ghana, Nigeria, Sierra Leone, Liberia, and Gambia).
The Exam conducted for Senior secondary school student is of three (3) types…
WASSCE FOR PRIVATE CANDIDATES (FIRST SERIES) JANUARY–FEBRUARY
WASSCE FOR (SCHOOL CANDIDATES) MARCH – MAY
WASSCE FOR PRIVATE CANDIDATES (MAIN GCE) SEPTEMBER–OCTOBER
Read Also: How To Recover Lost JAMB Profile Code, Email & Pin
Students in their Finals in secondary secondary school sits for WASSCE for School candidates (this Exam normally holds from the month of MARCH to MAY, while student that are not in any Secondary school will have to sit for WASSCE for Private Candidates (Either First series or Main GCE).
Read Also: WAEC Timetable 2023/2024 May/June & Exam Date
Is WAEC Registration Form For 2023 Out?
NO, Waec Registration form for 2023 is not officially out and as such students cannot begin registration.
When Will WAEC Registration 2023/2024 Start?
The West Africa Examination Council, WAEC sales of form should begin February 2023 for the MAY/JUNE Exam.
Students who wish to participate in 2023 WASSCE must get ready prepared prior to this date.
How To Register For 2023 WAEC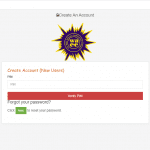 Like I mentioned before, WAEC for Secondary school student is off three (3) category, Registration for these three (3) categories are different, whilst that for Private student (1st Series and Main GCE) can be registered online, that for school candidates can only be done through secondary schools.
You can visit WAEC official website @ https://waeconline.org.ng/
How much is WAEC registration fee
The total registration fee for 2022/2023 WAEC Registration is Eighteen thousand Naira (18,000).
This registration for senior secondary school student can only be done via a school and not directly on WAEC registration portal
Read Also: How Much Is JAMB Form For 2023/2024? Total Expenses
Now that we know when the sales of form and registration for WAEC will start, the next logical question is, when is the exam date and WAEC timetable for 2023.
When Is WAEC 2023/2024 Exam Starting?
WAEC 2023 Exam is expected to begin few weeks after the closing date for registration, this date has not been officially fixed.
Prior to this date WAEC releases a timetable that contains Schedule for all the papers to be written.
This Timetable gives a more defined answer to the question "When is WAEC starting for 2023?" providing you with the actual Examination start and End date.
Is WAEC Difficult to PASS?
NO.
WAEC Exam is as Easy as your level of preparation, it is a direct proportionality.
This means that if you prepare well for the Exam then it would be an easy-peasy (Piece of cake) for you, but Student who do not make the effort to prepare for the Exam as supposed will find the Exam a hard nut to crack
Is WAEC Timetable for 2023/2024 Out?
NO, WAEC timetable for 2023 May/June exam is not officially out.
You can get your pdf version of the WAEC timetable HERE once it is released.
As part of my "Admission Guide Series" to assist you with you WAEC exam preparation, I have come up with this wonderful piece that will guide you with proven tips on how to prepare and Pass WAEC with no sweat, you can check it out HERE.
Frequently Asked Questions
When will WAEC and NECO result be released?
WAEC and NECO normally release their result 2-3 months after the exam, so if the exam is to start, let's say May, then the results should be expected to be released in August.
Between WAEC And NECO Which Is More Difficult?
WAEC is not more difficult than NECO, neither is NECO more difficult than WAEC.
Both Exams are equally demanding, so if you want to pass WAEC or NECO you have to do the work, although with this tip you should have NO trouble with your preparation.
Can You Prepare For WAEC In A Month?
Yes, you can still prepare for WAEC a month to, the earlier the better though.
This is only for student that the reality of the Exam struck late, well if you are in this web of student, it is not too late to start preparing, all you have to do is put in your all.
In Summary
WAEC Exam Registration will start February 2023, after registration the Exam will begin.
| | |
| --- | --- |
| WAEC Registration Begins | February 2023 |
| Registration Cost | Eighteen thousand Naira (18,000) |
| WAEC Exam Start Date | Monday May 9th, 2022. |
| Date for Waec Exam Last Paper | Tuesday June 28th, 2022 |
Summary table on 2023 WAEC registration and starting date
Read Also: Difference Between JAMB And Post UTME
This will be all for now, I understand you may have a question or two to ask, feel free to drop them using the comment box below!
Ensure to share this with friends on Facebook, Whatsapp, or any other social media network you can connect them with…
Related Searches 

a. has waec registration for 2023 started

b. waec 2022 to 2023 registration date

c. waec registration 2021/2022

d. when will waec 2022 start