WAEC Marking Scheme For All subjects: What Is WAEC grading system in Nigeria?, is e8 a good grade in WAEC?, How can I calculate my grades in WAEC?, 2022/2023 waec grade percentage?. In this article, I will show you WAEC marking scheme for 2022 and how your grades will be computed. Don't worry, you can thank me later.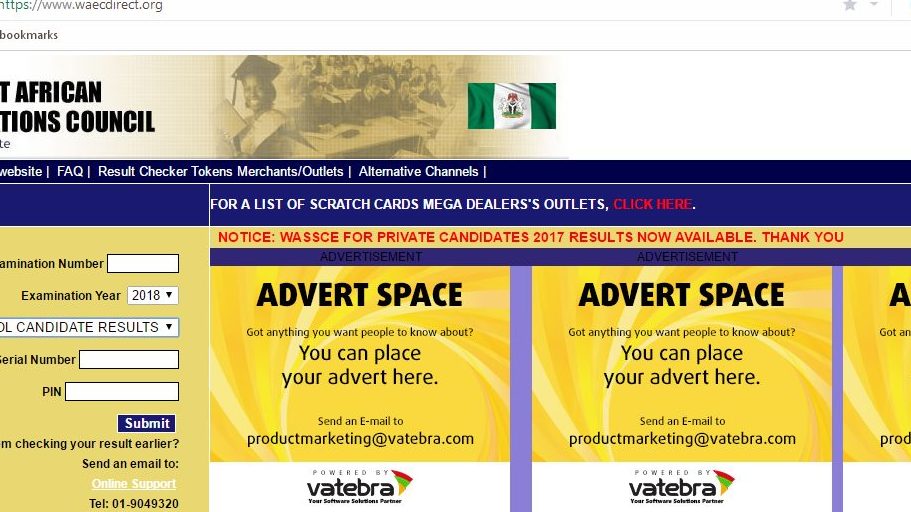 Of course, after sitting for an exam, how you performed in that Exam becomes your primary concern, and for an Exam like WAEC, results are usually released months after you sit for the Exam.
Read Also: How To Gain Admission With D7, E8 or F9 On A Required Subject In Waec
This can make you anxious, and sometimes tiring, therefore, driving the need for you to know how on a long run, what you wrote will be marked and score.
In Today's episode of my "Admission guide Series" I will intimate you with the necessary knowledge on Waec marking scheme and Waec grading system, no need to thank me, what are friends for?
This article will also answer questions like...



A. What is the score for A1 in WAEC?

B. What is the WAEC grading system for 2021?

C. What is the pass mark for WASSCE 2022?

D. What are the grades for WAEC?
O' level Result is one of the major requirements you will be needing as a student to gain admission into your desired School and course of choice.
But, for your result to be relevant (can guarantee you admission to the University or course you wish to study), you have to score certain grades because not all grade are considered pass.
With this in mind, you may be interested also in knowing what grade is considered pass or fail in Waec, Well, I have got you covered.
In other to do justice to this write-up, I will first explain what WAEC is and why it is important to Ace your papers in Waec…
ARE YOU ON TELEGRAM?

 Why Not Subscribe To My Telegram "Jamb Doctor Channel" For Frequent Updates by clicking the 

"SUBSCRIBE NOW"

 button below.
What Is WAEC?
The name WAEC, is an acronym for West Africa Examination council, this Exam is mostly conducted for secondary school students (WASSCE) or students that are yet to obtain their O' level result.
There are alternatives to this Exam (NECO and NABTEB), but for some reasons, most student prefer sitting for Waec over the others.
This Waec Exam is of three categories, which I have identified and explained HERE, so I won't be talking much about it in this post.
GUESS WHAT, I HAVE COMPILED SOME TURORIALS TO HELP YOU WITH JAMB USE OF ENGLISH...

A. How To Answer Questions On Emphatic Stress In Exams

B. Tenses | Jamb Use Of English Tutorial 2021/2022

YOU MAY ALSO BE INTERESTED IN: 

A. Universities That Offers Pharmacy In Nigeria 2022

B. How To Gain Admission Without Using Jamb

C. How To Recover Lost Jamb Profile Code, Email & Pin

D. How Many Subjects Are Written In WAEC 2022

E. How To Upload O' level (WAEC, NECO & NABTEB) To Jamb

F. How To Link Email Address To Jamb Profile 2022/2023
Why it Is important to Pass WAEC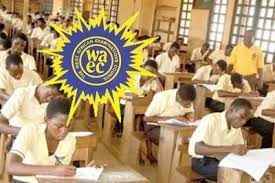 Your O' level result is one of the criteria for admission, into any tertiary institution (University, Polytechnics or Colleges of Education) in Nigeria, of which WAEC is an example of.
For this reasons, if you hope to be admitted to any course in Nigeria you must first meet up with the University's Course requirement, which in this case would be having credits in your five (5) core courses.
But to Pass means having a minimum of C6 right?, why then is it so important I Ace my papers or at least get a B (B2 or B3)?
I always knew you would ask that, you see, Most Universities in Nigeria also calculate student's total aggregate for admission using their WAEC result instead of conducting Post UTME.
And as such, only students who performed very well in their Waec exam, would have a better chance of being admitted. Not only that, better preparation and performance in Jamb would sometimes translate to a better performance in Jamb.
Read Also: How Much Is Jamb Form 2022/2023?: See Total Expenses
Universities that compute aggregate score for students using their O' level result (WAEC, NECO and NABTEB), grades individual grade for each subject as thus;
| | |
| --- | --- |
| WAEC Grade | Value Point |
| A1 | 10 |
| B2 | 9 |
| B3 | 8 |
| C4 | 7 |
| C5 | 6 |
| C6 | 5 |
Universities O' level aggregate grading system
D7, E8 and F9 are not considered as pass by any Institution in Nigeria, and for that reason, points are not allocated to them as seen above. And the method above is not the only way points are allocated to your WAEC result, different School use different grading system.
So, this way, if a student should have four (4) A's and One (1) B3 in his or her five (5) core courses, then the O' level result grade can be calculated as thus;
Where A is 10 points and B3 is 8 points
A in 4 core courses would be 4 * 10 = 40
B in 1 core course would be 1 * 8 = 8
40 + 8 = 48
Therefore, the total WAEC aggregate for that student would be = 48
Now, if this same student should score let's say, 270 in Jamb, bearing in mind that, your Jamb score is normally divided by 8, to constitute 50% of your admission aggregate.
The total aggregate for admission will then be:
270 / 8 = 33.75
33.75 (Jamb aggregate) + 48 (from waec grade) will be = 81.75
From this calculation above, you will agree with me that, the better your WAEC result, the higher your chances of being admitted by the school you applied to.
NOTE: This is only applicable to schools that uses student's O' level result to calculate their Aggregate score, Universities like UNIBEN do not really consider your WAEC grade.
Read Also: Difference Between JAMB And Post UTME
WAEC Grading System
WAEC allocates grade to student (A, B, C or even F9) to student based on their cumulative score on that subject, below is WAEC grading system for 2022/2023 Students and interpretation
| | | |
| --- | --- | --- |
| GRADE | DEFINITION | INTERPRETATION |
| A1 | Excellent | 75% – 100% |
| B2 | Very good | 70% – 74% |
| B3 | Good | 65%- 69% |
| C4 | Credit | 60% – 64% |
| C5 | Credit | 55% – 59% |
| C6 | Credit | 50% – 54% |
| D7 | Pass | 45% – 49% |
| E8 | Pass | 40% – 45% |
| F9 | Fail | 0% – 44% |
WAEC Grading System
From the above table;
A is considered Excellent, and you must score above 75% to be awarded with this grade.
B2 is considered Very good, students with B2 scored above 70% but below 75% and so on and so forth.
Waec Marking Scheme For All subjects
WAEC marking scheme for all subjects, determines the grade a student would be given, this Waec marking scheme is similar with that for other O' level exams like NECO and NABTEB.
The knowledge of Waec Marking scheme will allow you to be able to predict your grade in WAEC, interesting right?
So, what is WAEC marking scheme, and how do they allocate grade to student.
Read Also: Jamb CAPS 2021/2022: How to Accept Or Reject Admission
How WAEC Grades Are Calculated (Waec Marking scheme)
To know whether you will be getting A1 or B2 in a particular subject, you can use this WAEC marking scheme to check…
Divide the total number of questions you answered correctly by the number of questions you were asked
Next, multiply it by 100
What ever answer you get, would translate to your grade in WAEC, let's take a look at this example below;
EXAMPLE:
If you were able to answer 30 questions correctly out of 50 in WAEC mathematics, dividing that 30 by 50 would give 0.6, then multiply 0.6 by 100, this would give us 60%.
Remember, from our table, 60 to 64% is C4, this means you would have C4 in WAEC, easy to calculate right?
You can try this with your other subjects to see what your grade in those subjects would look like.
For Theory Questions
Calculation for theory subject is quite different from that of objective subjects
For theory;
Step 1: Divide the score you think you would get (if 1 question carries 20 marks with 5 questions asked, and you are sure of getting at least 15 from each of the five questions, your score would be 75).
Step 2: Divide 75 by the total possible score, which in this case is 100, you would have 0.75
Step 3: Multiply 0.75 by 100 = 75%
and 75% is an A right?.
This is all on, WAEC marking scheme, below I will answer some of the most frequently asked questions on WAEC Marking scheme.
Frequently Asked Questions
What is the pass mark for WASSCE 2022?
The Pass mark for WAEC 2022 is C6, anything less than this (D7, E8 and F9) is considered as fail.
The student will also be expected to rewrite the entire exam again if the D7, E8 or F9 is in a compulsory subject like mathematics or English Language.
How many points is A1 in WAEC?
A1 in WAEC carries the highest point when using O' level to calculate your aggregate score.
The points for each grade in WAEC has been discussed HERE already.
Is C6 a good grade in WAEC?
C6 is the minimum pass mark a student can get in WAEC.
If the school you apply to uses O' level to calculate for aggregate score, then C6 is a bad grade, if not, you need not worry.
Is B3 a good grade In WAEC?
B3 is a good grade in WAEC.
But if your school uses O' level to calculate for aggregate score, then you should try to perform better to boost your chances.
Is D7 fail in WAEC result?
D7 is not a good grade in WAEC, student with D7 on a required course in WAEC will have to sit for WAEC again.
In Conclusion
Getting good grade in WAEC have its perks, you can use the method I showed you here to calculate your WAEC grade at your Convenience.
Read Also: Universities That Offers Pharmacy In Nigeria 2022
I understand you may have a question or two, do not hesitate to drop them here using the comment box below
Ensure to share this with friends on Facebook, Whatsapp, or any other social media network you can connect them with…
Related searches...

a. waec marking guide for english language
b. waec marking guide for physics
c. waec marking scheme for physics pdf
d. waec marking scheme for english language pdf