How To Create JAMB Profile Code 2023/2024 (Via SMS & USSD)
JAMB Profile Code 2023/2024: How Can I Create my JAMB Profile code to run my 2023 JAMB Registration process, How can I get profile code for JAMB 2023?, Why is JAMB not sending my profile code?, How can I get JAMB profile without NIN?, How can I get my JAMB Profile code faster?.
Hey SAVANT! welcome to today's Episode of my "JAMB Doctor Series" here I will Guide you on how to create your JAMB Profile Code which you will then use in registering for 2023 JAMB without hiccups.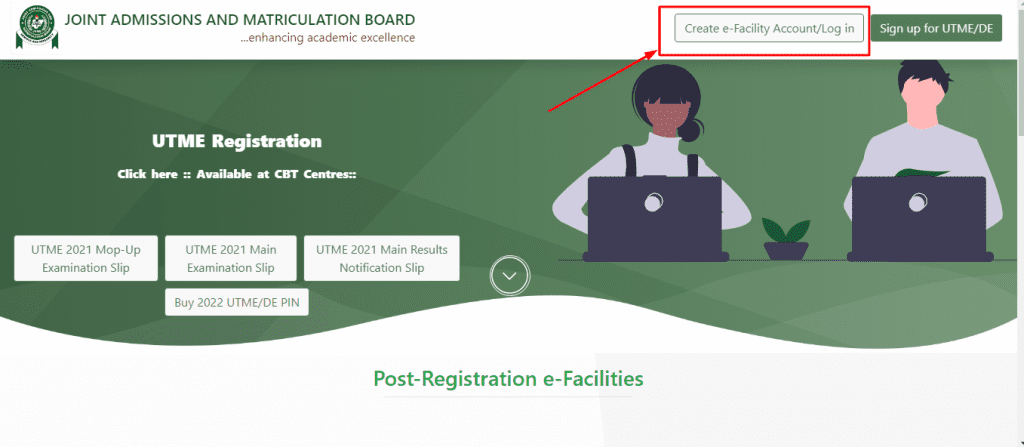 If you read my previous Post on JAMB 2023/2024 Registration Requirements, you would have seen that your JAMB profile code tops the list of the requirements for JAMB Registration.
In Fact, NO JAMB PROFILE CODE, No Registration. But getting your JAMB Profile code is not much of a big deal, at least with the help of this guide.
Read Also: JAMB CAPS Login 2023/2024: How To Login & Check Admission Status
ARE YOU ON TELEGRAM? Subscribe To My Telegram "JAMB Doctor Channel" For Frequent Updates by clicking the "SUBSCRIBE NOW" button below.
Prior to 2023 JAMB UTME/DE registration, you would only need an active Phone number (one that is fully functional) and at least 50 Naira in the sim to request for your JAMB Profile code.
But now, there have been a little bit of changes. Also the content you will send to JAMB and the medium/Channel with which this message can be sent have been adjusted, which means…
…If you did register for JAMB before, and decide to try the old method for creating your JAMB profile code, then you would definitively meet a dead end.
And that is what today's Guide will help you overcome, don't worry, you can thank me later… Moreover, what are friends for?
Enough with the chit chat, lets now get down to the reason we are here… ENHOY!!!
Before begin, lets first get what JAMB Profile code, what changed and the new requirements to obtaining it.
Read Also: Do Direct Entry (DE) Students Write JAMB and Post UTME 2023
HERE ARE SOME RESOURCES YOU MAY BE INTERESTED IN... ENJOY!

A. How To Recover JAMB Profile Code, Email & Pin 2023 (Retrieve)

B. How To Create/Get JAMB Profile code 2023/2024

C. How To Link Email Address To JAMB Profile 2023/2024 & Deadline

D. How To Check JAMB Result 2023/2024 Using Phone (SMS & Online)
What Is JAMB Profile Code?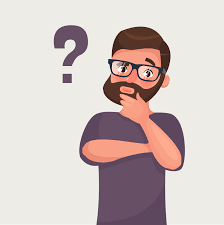 JAMB Profile code is a Unique number given by JAMB . You know how over one a million students apply for JAMB yearly to study in different universities in Nigeria
These students are not mixed up together simply because of their unique ID (JAMB Profile Code) and Registration number, that is why, no two (2) students can have exactly the same Profile code.
It is important you have this code saved up somewhere because, If you must do anything in your JAMB account like…
…Correct a mistake on your JAMB Profile Name, Date of birth (DOB) or even upload your O'level result to your JAMB Portal at an accredited JAMB CBT centre you will be asked to provide your JAMB profile code.
So, the need to always have this code with you becomes pertinent.
Some students, for some reasons tend to mistake JAMB Profile code with their JAMB Registration number, please do note that, your JAMB Registration number and Profile code are not the same and serve two different purposes.
To be able to create your JAMB Profile code, you must have you National Identification Number (NIN), you name will be gotten from the data you filled when registering for NIMC.
That is why it is important you make sure your details for NIN are correctly filled, as any error would always reflect each time your NIN is to be used.
How To Get NIN For JAMB 2023 Registration
The process to obtaining your NIN for JAMB can be quite stressful, because of the large number of persons that apply for this number daily, but that should not deter you because, without it, registration for JAMB would be impossible.
To Register Your NIN follow the Instructions below…
Gather your Necessary Documents (Especially your Birthday Certificate, you will asked to provide this before registering), and Information such as your BVN (for those who have a bank account), Correct Name, Occupation e.t.c
Locate the NIMC office closest to you, this could be in a bank or Office, Go there and apply for your NIN
Once there, you will be asked to provide the necessary information. Your Passport and Biometrics will be taken as well
Upon completion of the registration, you will be given a white slip (this is not the original Slip and as such do not contain your NIN) and asked to come back on a later date to collect your Brown slip (most times two (2) weeks later).
When that time comes, the brown slip that will be given to you contains your NIN.
If you have already registered for NIN, then dial *346# from the options displayed, select "NIN Retrieval", by typing in '1'
With your NIN ready, you are now eligible to request for your JAMB Profile Code. Below you will learn how to request for JAMB Profile code 2023. Enjoy!!!
Read Also: 10 Most Competitive Courses To Study In Nigeria 2023/2024
How To Get JAMB Profile code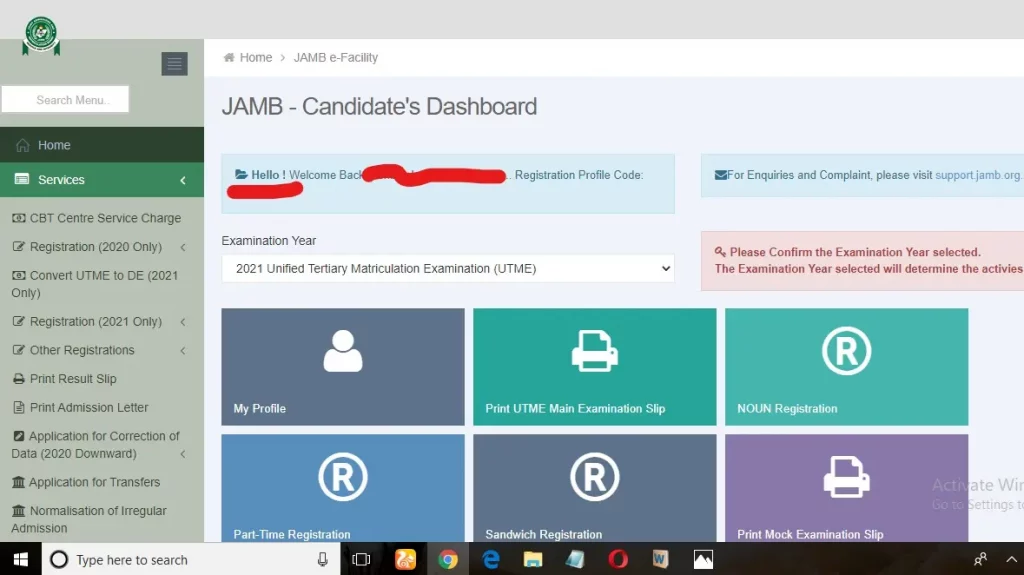 Presently, there are only two known methods of generating your JAMB profile code for 2023/2024 JAMB UTME/DE Registration, they include…
Through SMS Method
Through USSD Method
Whatever method you choose to use will yield the same result, and you will be charged N50 for any of this process.
How To Get JAMB Profile Code Through SMS
To Get JAMB Profile Code for the first time…
Go to your messaging App on your Android or Apple device
Next, click on the create new message and fill the message box with the following information; NIN YOUR NIN to 55019 or 66019
From the message format above, replace Your NIN with your actual National Identification Number. so the message should be as shown in the image below…

You can either send to 55019 or 66019, they both serve the same purpose.
Aside Using SMS, you can also get your JAMB profile code via USSD, the steps on how to do this have been shown below…
How To Get JAMB Profile Code Through USSD
This method is less technical when compared to SMS method, to be able to do this, simply…
Dial *55019*1*Your NIN#
Make sure it is in the format as shown in the Image below…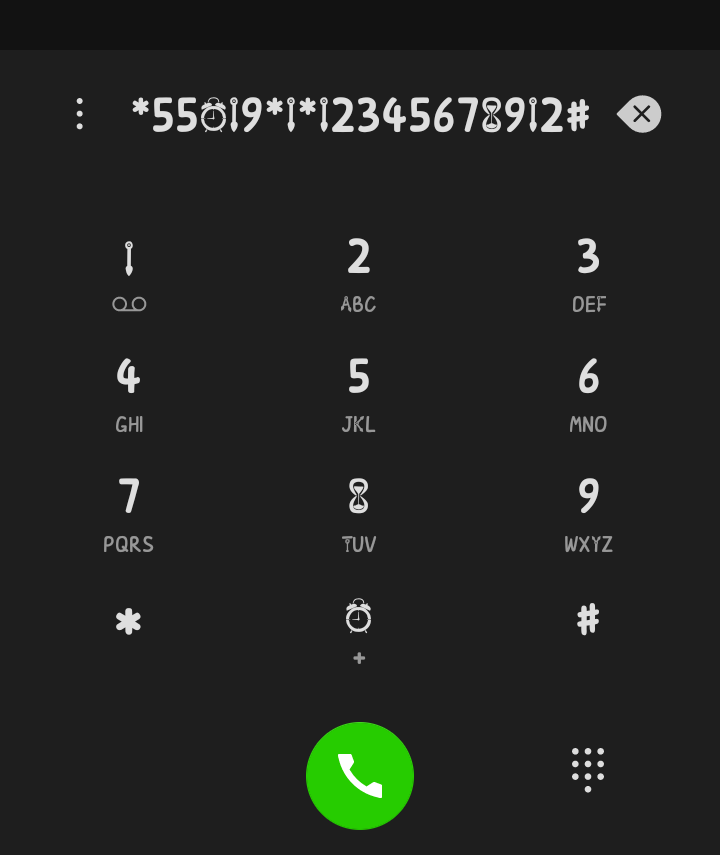 Make sure you replace the "your NIN" with your Actual National Identification Number"
You will be sent an SMS containing your JAMB Profile code, which you can then use for your UTME JAMB registration.
If for any reason, you want to retrieve your JAMB profile code either from online or via SMS, you can through my post on ? How To Recover JAMB Profile Code, Email & Pin 2023 (Retrieve)
Frequently Asked Questions
Why is JAMB not sending my profile code?
Your JAMB Profile code may not be sent to you for a number of reasons which could be due to Insufficient Balance (remember I said you must have at least N50 on the sim with which you sent the code), Poor Network or Your SIM is not yet Registered.
What Is The Solution To SMS sending Failure for JAMB Profile Code?
The Solution to this problem is relative to the cause, which I have shown you here, If it is as a result of Insufficient Balance, then topping up your line with at least N50 will get you up and running.
If the problem is coming from your sim not being registered, to go to the nearest Sim registration center to you and register your Sim.
If the problem is from Poor network, then give it a break for a while, to allow the server decongest for a while, better still, try requesting for your code very early in the morning, lets say around 2 a.m, by then the network will definitely be free.
How Can I Get JAMB Profile Code Without NIN?
With JAMBnew registration procedure, it is not possible to get your JAMB profile code without using your NIN.
So, if you happen not to have your NIN with you, simply follow the steps I have shown you in this Post to obtain your NIN for 2023 JAMB Registration.
How can I get my profile code for JAMB 2022?
Again, to get your Profile code for JAMB 2023, Dial *55019*1*Your NIN#
What Is JAMB Profile Code Used For?
This profile code is used to register Students, and will be submitted at the JAMB accredited CBT center where the registration is to be done. this profile code will also link you to your JAMB Caps account.
How many digit is JAMB profile code?
JAMB profile code is a 10 digit number, and should not be mistaken with your JAMB Registration Number which contain both alphabets.
How To Get JAMB Profile Code through Email?
Currently, you cannot get your JAMB profile code but only through USSD and SMS methods, I have shown you how you can go about this here.
Can I Create My JAMB Profile Code Online?
In Conclusion
JAMB Profile Code can be gotten either through SMS method by sending NIN "YOUR NIN" to 55019 or 66019 or USSD by Dialing *55019*1*Your NIN#, Remember to replace "Your NIN" with your actual National Identification Number.
This will be all for now, In the mean time, feel free to drop them using the comment box below!
Ensure to share this with friends on Facebook, Whatsapp, or any other social media network you can connect them with…
Related Searches...

a. jamb profile code 2023

b. jamb profile code issues

c. how to check my jamb profile code 2023

d. how to get jamb profile code via sms
JAMB RECOMMENDED TEXTBOOKS...

A. JAMB Recommended Physics Textbooks

B. JAMB Recommended Chemistry Textbooks

C. JAMB Recommended Biology Textbooks

D. JAMB Recommended Economics Textbooks

E. JAMB Recommended Government Textbooks

F. JAMB Recommended Use Of English Textbooks

G. JAMB Recommended Mathematics Textbooks

H. JAMB Recommended Literature In English Textbooks

I. JAMB Recommended Commerce Textbooks

J. JAMB Recommended Christian Religious Study (CRS) Textbooks

K. JAMB Recommended Textbooks For All Subjects

L. How JAMB Is Marked And Scored (All You Need To Know)