Polytechnics That Offers Pharmacy & Requirements 2023
Sponsored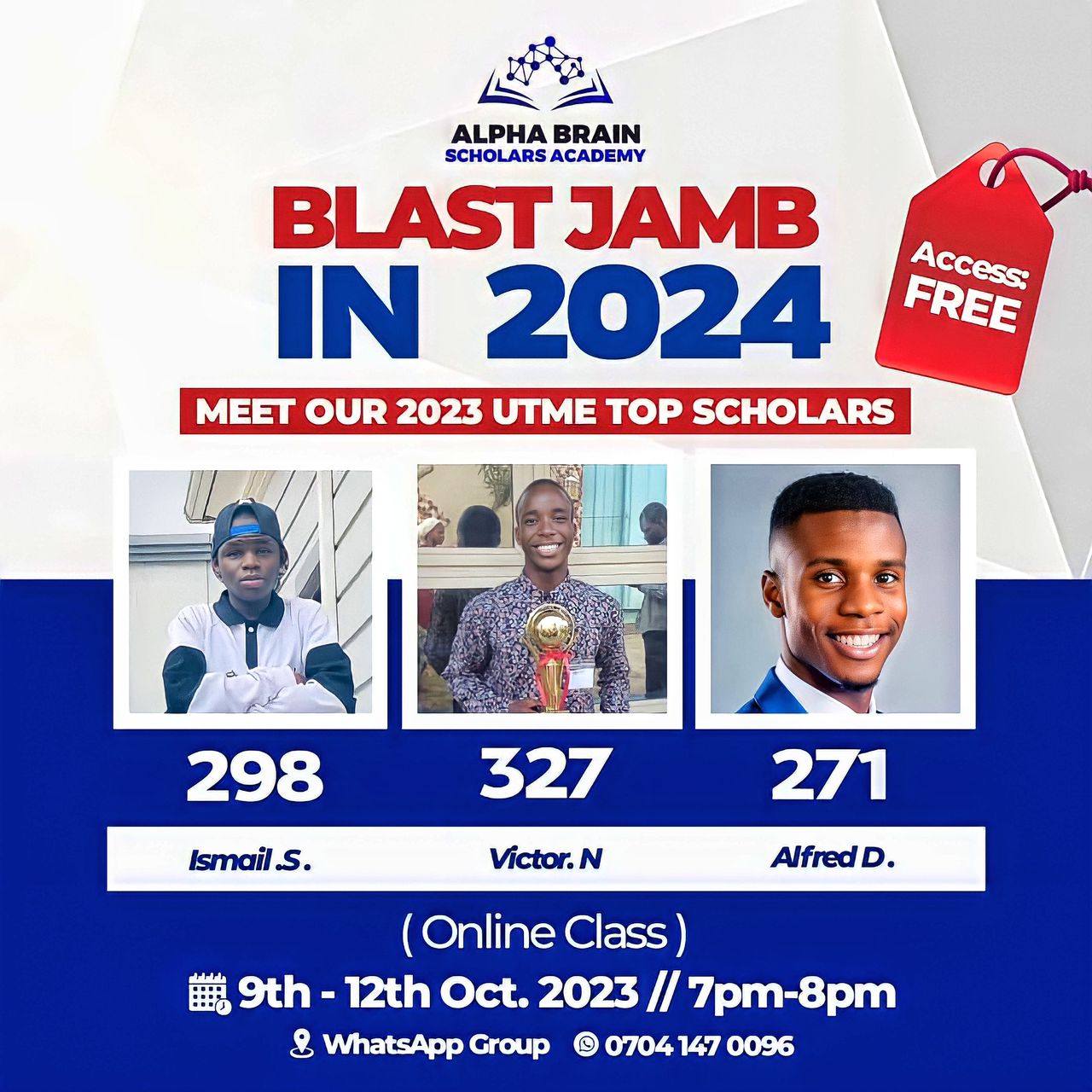 Polytechnics That Offers Pharmacy: Do Auchi Polytechnic offer Pharmacy?, How long does it take to Study Pharmacy In Nigeria Polytechnics?… Do you find yourself asking any of the questions above?, If yes, then you have finally come to the end of your search.
In Today's Episode of my 'Pharmacy Student Guide Series' I will take out time to provide answers to the above questions, precisely on 'List of Polytechnics That Offers Pharmacy Program in2022/2023′ STAY TUNED!.
Read also: List Of Universities that Offers Doctor Of Pharmacy (PharmD) In Nigeria
ARE YOU ON TELEGRAM? Subscribe To My Telegram Channel For Frequent Updates & Guide by clicking the "SUBSCRIBE NOW" button below.
Pharmacy as a Course in Nigeria is fully under the regulation of both PCN (Pharmacy Council of Nigeria) and NUC (Nigeria University Commission), these two bodies are charged with the regulation of the study requirement of pharmacy students.
The degree given to Pharmacy Students can Either be Pharm D ( A doctorate degree of pharmacy) or B Pharm (Bachelor of Pharmacy), each having a study duration of Six (6) and five (5) years respectively.
As at now, only about 25 Universities in Nigeria offers the Pharmacy program and about 5 of this number offers the PharmD program, for complete list of Universities That offers pharmD in Nigeria click HERE
JAMB RECOMMENDED TEXTBOOKS...

A. JAMB Recommended Physics Textbooks

B. JAMB Recommended Chemistry Textbooks

C. JAMB Recommended Biology Textbooks

D. JAMB Recommended Economics Textbooks

E. JAMB Recommended Government Textbooks

F. JAMB Recommended Use Of English Textbooks

G. JAMB Recommended Mathematics Textbooks

H. JAMB Recommended Literature In English Textbooks

I. JAMB Recommended Commerce Textbooks

J. JAMB Recommended Christian Religious Study (CRS) Textbooks

K. JAMB Recommended Textbooks For All Subjects

L. How JAMB Is Marked And Scored (All You Need To Know)
Polytechnics That Offers Pharmacy
As of now, Pharmacy as a course cannot be studied in any Polytechnics in Nigeria, although, there is a pharmacy related course you can study in some of the Polytechnics in Nigeria Called 'Pharmacy Technician'. As a graduate of this course you get to work side by side with Pharmacist.
Read Also: How To Pass WAEC and Neco Exam For Aspirant  of Nursing, pharmacy, medicine e.t.c
Some polytechnics run a Pharmaceutical technology programme. This led to the award of OND and higher national diploma (HND) in pharmaceutical technology. The programme is run for five years. They are regulated by a different body entirely not NUC.
I know you may not be too familiar with the term "Pharmacy Technician" and their Prospect after graduation, so I will dissect it a little to give you an overview of what the course entails… ENJOY!
Who Is A Pharmacist Technician?
A Pharmacist technician (Pharmaceutical Technologist) is licensed health care provider who works collaboratively with the Pharmacist to perform pharmacy related functions.
Pharmacist technicians are still licensed under the regulatory body PCN, but this time do not require 5 or 6 years to round up their study program but in a 2 years time frame you would be done and dusted with the pharmacy technician program (that is if you don't want to further with HND)
But if you intend to go through with the course till the end, it should take about 4 years to bag both ND and HND in Pharmaceutical technologist.
Difference between Pharmacy And Pharmacy Technician
For those who may not yet understand the difference between the two programs (Pharmacy vs Pharmacy Technician), take a glass of water and read smoothly as I explain clearly the differences between both programs…
1. Professional title:
While one who studies pharmacy in the University is called a Pharmacist, anyone who studies Pharmacy technician in any Polytechnic in Nigeria would be called 'Pharmacist Assistant', 'Technician' or Pharmaceutical Technologist.
2. Degree acquired:
Student studying pharmacy in the University would be awarded either the B Pharm Certificate or Both B pharm and PharmD certificate pending on the University. As against the National Diploma awarded by Polytechnics to student who studied pharmacy technician.
Haven Understood the difference between a Pharmacist and a Pharmacist technician, I will list out Polytechnics that accepts students that applies for Pharmacist Technician in Nigeria.
Polytechnics That Offers Pharmacy Technician
Currently, only five (5) polytechnics offers pharmacy Technician, these Poly includes…
Kano State Polytechnic
Federal Polytechnic Nekede, Owerri
Ogun State Polytechnic (Formerly Moshood Abiola Polytechnic)
Edo State Polytechnic
College of Health Technology Ilesa Osun State
As more schools are added, this list will be updated.
Requirements to Study Pharmacy Technician In Polytechnics
To be qualified for Admission into any of the aforementioned Polytechnics to Study Pharmaceutical technology you must meet with the following requirements in Jamb…
Jamb Subject Combination for pharmacy Technician
Four (4) subjects must be enrolled for Jamb (with jamb use of English compulsory irrespective of the course you intend to study), and these subjects are…
Physics
Chemistry
Biology
Use of English
To be assured of admission, you will need to score very high in Jamb, let's say 200 and above is a good start.
WAEC Subject Combination For Pharmacy
Unlike Jamb, you will be required to sit for a minimum of Eight subjects (8) and a maximum of nine (9), out of this Nine or Eight subjects, five are core subjects specific for the course you wish to study which in this case is pharmacy Technician.
By core I mean subjects that lean directly to your field. Failure to pass these core courses can deny a student admission.
In WAEC, core subjects to study Pharmacy are…
Physics
Chemistry
Biology
Mathematics
English Language
The remaining three (3) or four (4) subjects will be determined by you.
Mind you: This subject combination for waec is applicable for all O' level exams such as NECO, NABTEB e.t.c
Frequently Asked Questions
How Many Years To Study Pharmacy Technician
Pharmacy Technician just like any other Polytechnic courses will take you Two (2) Years to study, but this two (2) years would be only for you OND, to completely finish your training as a Pharmaceutical technologist, you will have to go for HND in any of the polytechnics listed HERE.
Therefore making the study duration for Pharmacy Technician a total of Four (4) years (ND and HND).
Is Pharmacy Technology The same As Pharmacy
NO, Pharmacy and Pharmaceutical Technologist are different, While pharmaceutical technologist are trained in Polytechnics, Pharmacist are trained in the University and Awarded either B. Pharm or Pharm D.
Only students who study Pharmacy in the University, with a B pharm or Pharm D license are called pharmacist, while Pharmacy technicians are called Pharmaceutical Technologist.
See Also: Types Of Vitamin B; Benefit, Food Source and Deficiency
In summary
No Polytechnic in Nigeria offers pharmacy as a course, if you must study Pharmacy in Nigeria, you will need to apply to any of the Universities that accept student to study the Pharmacy Program.
This means you cannot study Pharmacy in Any Nigeria Polytechnics but you can study other pharmacy related course which is not pharmacy itself.
Recommended: White Vitamin C vs Coloured Vitamin C; Which Is Better
I hope this helped, This will be all for now, I understand you may have a question or two to ask, feel free to drop them using the comment box below!
Ensure to share this with friends on Facebook, Whatsapp, or any other social media network you can connect them with…
Related Searches

a. Pharmacy in Polytechnic

b. Is Nekede offering pharmacy

c. College of Education that offers 

d. Pharmacy in Nigeria

e. Diploma in Pharmacy in Nigeria

f. Best Schools that offers Pharmacy

g. Can I study Pharmacy in Polytechnic

h. Best Polytechnics That Offers Pharmacy and Cut off mark
SEE JAMB ACCREDITED CBT REGISTRATION CENTERS IN ALL STATES...

1. Abia State

2. Adamawa State

3. Akwa Ibom State

4. Anambra State

5. Bauchi State

6. Bayelsa State

7. Benue State

8. Borno State

9. Cross River State

10. Delta State

11. Ebonyi State

12. Edo State

13. Ekiti State

14. Enugu State

15. FCT Abuja

16. Gombe State

17. Imo State

18. Jigawa State

19. Kaduna State

20. Kanu State

21. Katsina State

22. Kebbi State

23. Kogi State

24. Kwara State

25. Lagos State

26. Nasarawa State

27. Niger State

28. Ogun State

29. Ondo State

30. Osun State

31. Oyo State

32. Plateau State

33. Rivers State

34. Sokoto State

35. Taraba State

36. Yobe State

37. Zamfara State